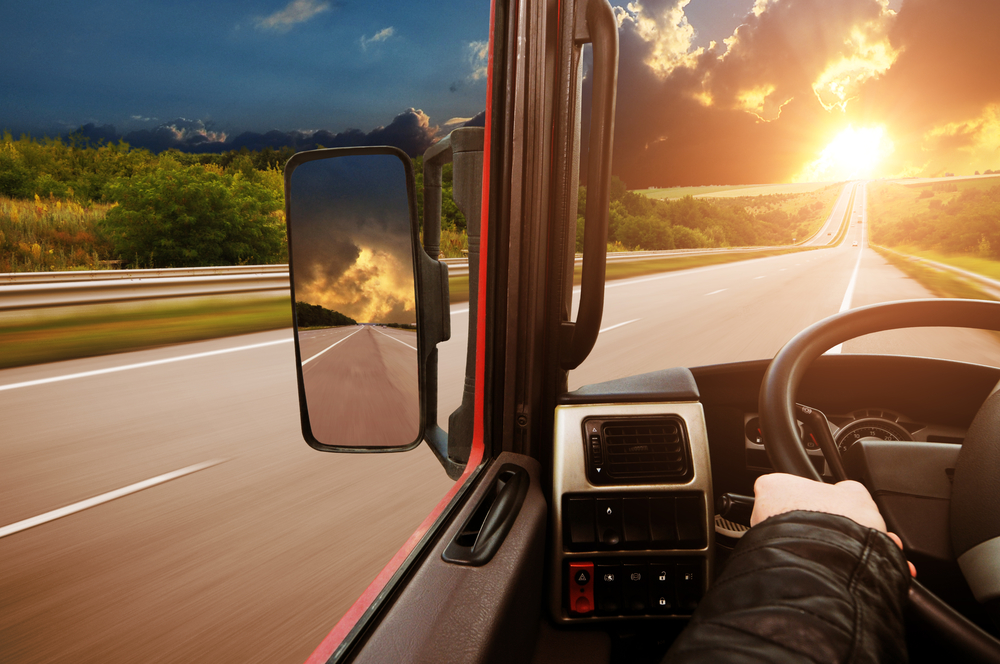 FMCSA has granted the first ever exemption for a company to forgo using its rearview mirrors in favor of a camera monitoring system.
Until now, federal law has required trucks to use two side rear-view mirrors. The technology necessary to use cameras while backing or to see the road around a truck is not new. Passenger vehicles have been using cameras for years now, but safety concerns kept the FMCSA from permitting cameras to replace mirrors entirely in large trucks.
Now there's a camera system for trucks called MirrorEye which the FMCSA claims will be as safe or safer than using mirrors, which qualifies it for an exemption. The system uses sensors, five cameras mounted on the exterior of the truck, and three digital displays.
Stoneridge, the makers of MirrorEye, claims that the camera system is superior to traditional mirrors. They claim their system eliminates common blind spots, automatically pans to keep the end of the trailer in view, and offers aerodynamic benefits that cut fuel consumption by up to 2.5%.
Safety groups have been against camera systems in the past. Image quality, all-weather functionality, light sensitivity, and the possibility of technical issues are all at the top of the list of concerns. Stoneridge claims that those are non-issues for their MirrorEye system.
According to the Commercial Vehicle Safety Alliance however, it's not clear that allowing the cameras has a "proven safety benefit." The CVSA is also among the groups worried that allowing this change could be difficult for drivers who are used to using mirrors.
But carriers and truck manufacturers are excited by the news. While FMCSA's exemption currently applies only to this specific after-market camera system, similar systems could be installed by default in new trucks. Daimler Trucks North America already has an exemption request in with the FMCSA to allow them to use cameras instead of mirrors.
Source: fleetowner, overdrive, ttnews, freightwaves, thomasnet, trucks, thetrucker, truckinginfo