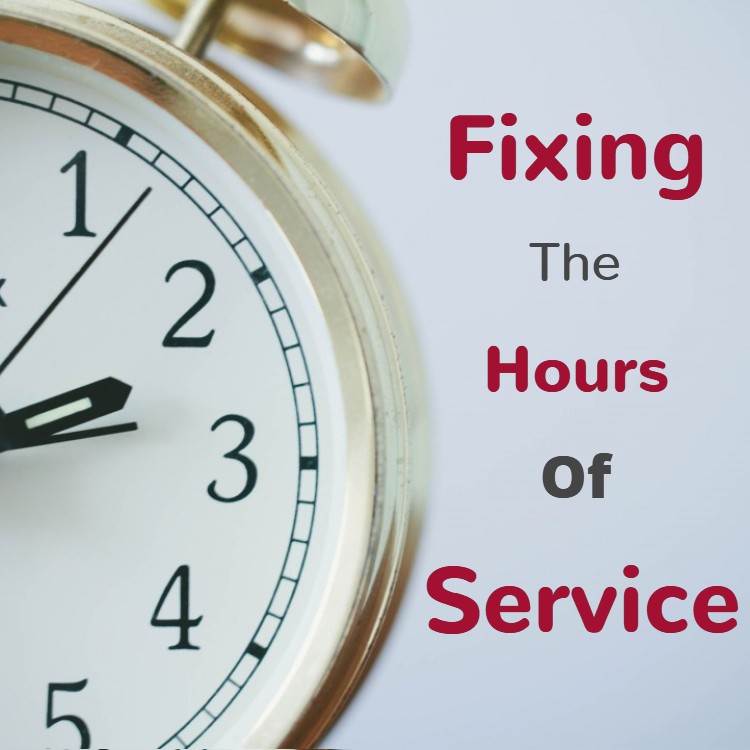 The Owner-Operator Independent Drivers Association is looking to pull the Hours of Service regulations more in line with the realities of the road that drivers face day in and day out. They have filed a petition with the FMCSA asking for the administration to consider making some changes to the HOS rules.
Signed by acting OOIDA president Todd Spencer, the petition calls for allowing drivers to "pause" their 14-hour clock for up to three straight hours during a day. Together with eliminating the 30-minute rest break rule, OOIDA claims that this change would give drivers greater flexibility and would improve safety.
"Current HOS regulations force truckers to comply with a regulatory framework that jeopardizes their safety and the safety of the traveling public," writes Spencer. "The federal HOS should foster safe driving habits, not prevent them."
Drivers would still be required to take 10 off-duty hours in a row before starting their clock again, so the increased flexibility wouldn't come at the expense of drivers' rest.
OOIDA has also asked that the FMCSA publish its petition in the Federal Register and open it for public comment and debate.
"We are in a situation where we have never had more regulations and greater enforcement and compliance with those regulations," says Spencer. "Yet, crash numbers are going in the wrong direction, it's time for a new approach."
Source: overdrive, freightwaves, trucker, ccj, americanshipper, livetrucking, FMCSA