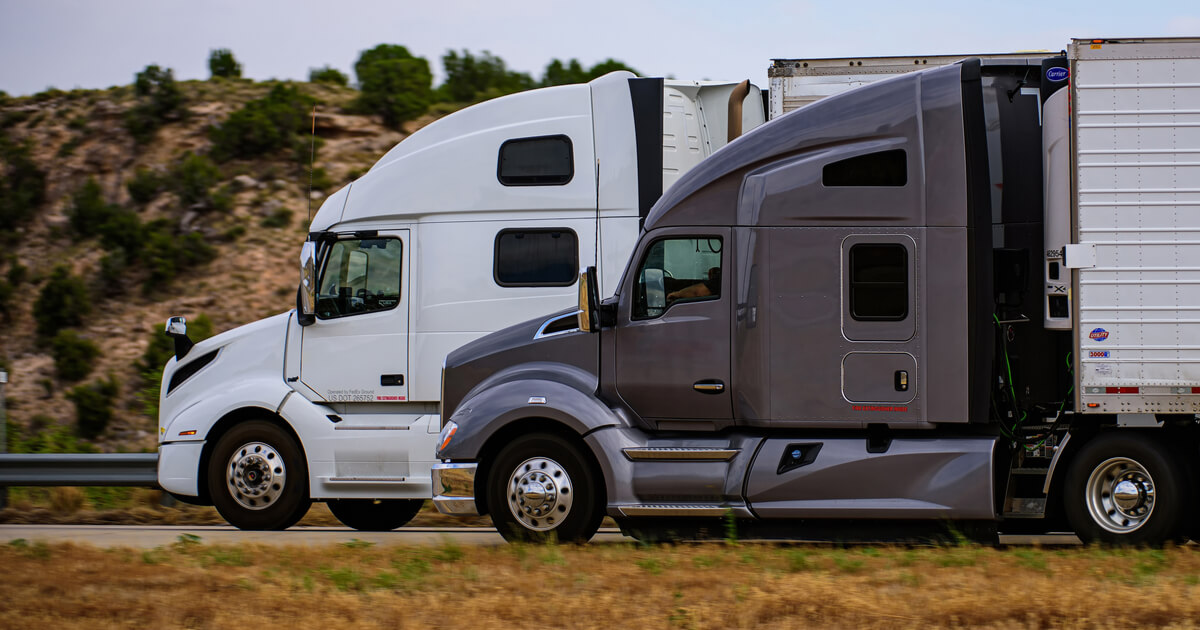 The sugar beet harvest in Western Minnesota and the Red River Valley of Eastern North Dakota signals an annual change of occupation. Men and women come out of retirement, lay down their electronic devices and hammers, and get behind the wheel of 18-wheelers. The persistent year-over-year national truck driver shortage has created an annual rite that brings people from all walks together to bring the sugar beets to market.
"Generally speaking, most of the drivers are coming from the Red River Valley. It's still our friends, family, local people from small communities," Harrison Weber, Red River Valley Sugar Beet Growers Association executive director, reportedly said. "Lawyers, 9 to 5 workers, retired people."
Sugar beet farmers and community members who lend support work 12-hour shifts, with alternating crews keeping the harvest going around the clock. The Red River Valley agricultural sector requires upwards of 10,000 dedicated people performing tasks such as operating tractor-trailers, lifters, toppers, and manual labor. The fields are typically muddy and the crews exceed two dozen people in many cases. Finding laborers, machinery operators, and CDL holders proves challenging.
Through years of hard work to feed American families, the Red River Valley Sugar Beet Growers Association has maintained its sense of humor. The organization's Facebook page posts quirky truck driver employment advertisements. One shows "Grease" stars Olivia Newton-John and John Travolta with the headline: "You're the one that I want… to drive a beet truck." Another shows Rocky, played by Sylvester Stallone, raising a fist with the words "Be a Champ — Drive a Beet Truck."
"We're trying to kind of create a renewed buzz about helping for sugar beets," Weber reportedly said.
Curtis Knutson, a Fisher, Minnesota, sugar beet farmer, has sometimes struggled to onboard skilled harvest crews. This year, his truck driver advertisements caught the attention of Orlando, Florida, resident James Hays. The social media post targeted nomads who travel in RVs and take work across the country.
Hays, a reserve Florida sheriff and former TV engineer, saw the post and responded. Although he doesn't have an RV, Knutson hired him and booked a Crookston hotel. Hays took on truck driving responsibilities while learning the sugar beet farming trade over a two-month experience.
"I went through a large bottle of antacid tablets. As much as Minnesota is nice, I don't want to spend the winter there," Hays reportedly said before packing for sunny Florida after the harvest was finished.
Truckers interested in living the sugar beet trade and earning a few bucks would likely be more than welcome next fall.
"It's a change of pace, you know. There's always some sort of excitement. It's able to do something different than your regular job," trucker Russel Shimek reportedly said.
Sources: agweek.com, agweek.com