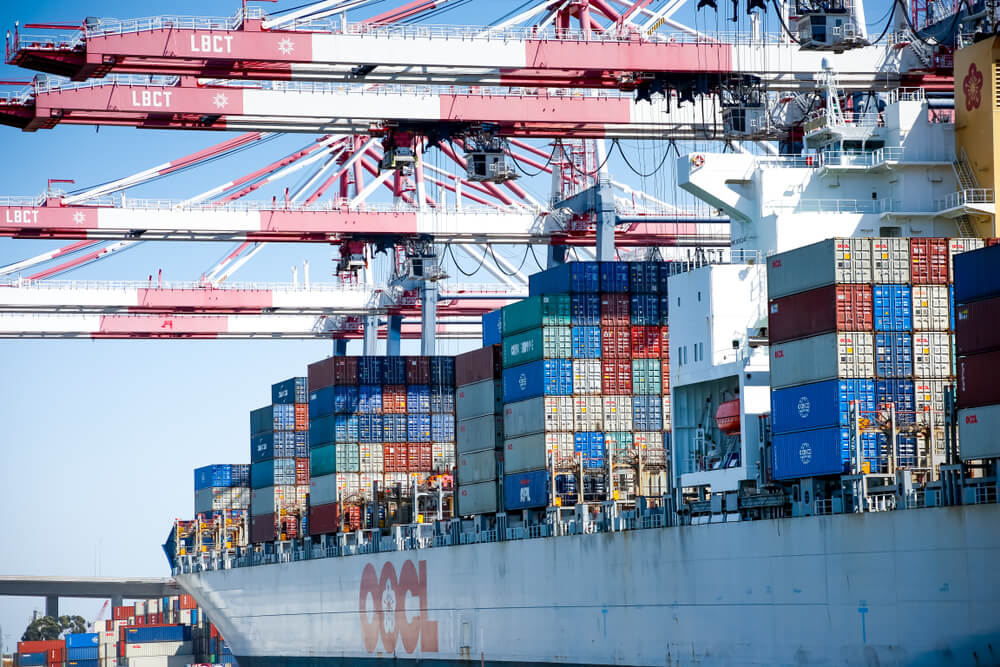 Cargo congestion may not be making splashy mainstream media headlines, but freight movement continues to bottleneck Long Beach and Los Angeles ports. With no end to erratic supply chains and piled-up containers, officials are building increased rail and intermodal transportation hubs. While the long-term strategies involve improved efficiency and reduced truckloads, CDL professionals are unlikely to lose opportunities. That's largely because the 81,000 driver workforce shortage is expected to double by 2030.
Port of Long Beach officials recently announced the Double Track Access project from Pier G to Pier J reached completion. The second rail is expected to boost efficiency as the 8,000-foot-long line allows four terminals to simultaneously manage loading and unloading activities. The Double Track rail system took just over two years to complete at a cost of $34.7 million, including $14 million in grant revenue. Along with improving logistical efficiency by upwards of 25 percent, people close to the project expect reduced redundancies and conflicts with nearby on-dock rail operations.
"This project will streamline operations and reduce truck trips at a time we are experiencing an unprecedented growth in cargo," Port of Long Beach Executive Director Mario Cordero reportedly stated. "Our investments in on-dock rail will help the port remain globally competitive and environmentally sustainable well into the future."
The project represents one of the primary initiatives in the San Pedro Bay Ports Clean Air Action Plan. The plan seeks to augment and change infrastructure to make rail more convenient for shippers and receivers. Emission reductions are then achieved by minimizing the need for Class 8 vehicles to move loads from port facilities to warehouses and final destinations.
"Alleviating truck traffic will enhance air quality and decrease the impact of Port operations on the surrounding community," Sharon L. Weissman, Vice President of the Long Beach Harbor Commission, reportedly said. "Moving goods more efficiently and sustainably remains one of our top priorities."
Access to the Double Track comes at a time when the West Coast's most prominent ports continue to get overwhelmed with imports. The Port of Long Beach again exceeded its monthly cargo handling record for March as it experienced a 2.7 percent surge over the previous year. During the first quarter of 2022, the port set a record of 2.4 million TEUs, breaking the previous one by 54,649 TEUs. Although the port made progress minimizing freight delays, long-dwelling containers recently spiked to 6,000 units after being driven down to 1,000 in November.
"We're seeing a turnaround, not for the better," Cordero reportedly said. "And both ports now are looking at this to see if in a couple weeks we will impose a fee. The hope is that we won't, but looking at those numbers, it's concerning, and we can't afford to go back to where we were last fall."
Ramping up rail systems to alleviate congestion ranks among the long-term solutions to regain control over supply lines. Even with improved rail, tens of thousands of newly-minted CDL holders are needed in the freight hauling trades over the next few years.
Sources: gcaptain.com, presstelegram.com