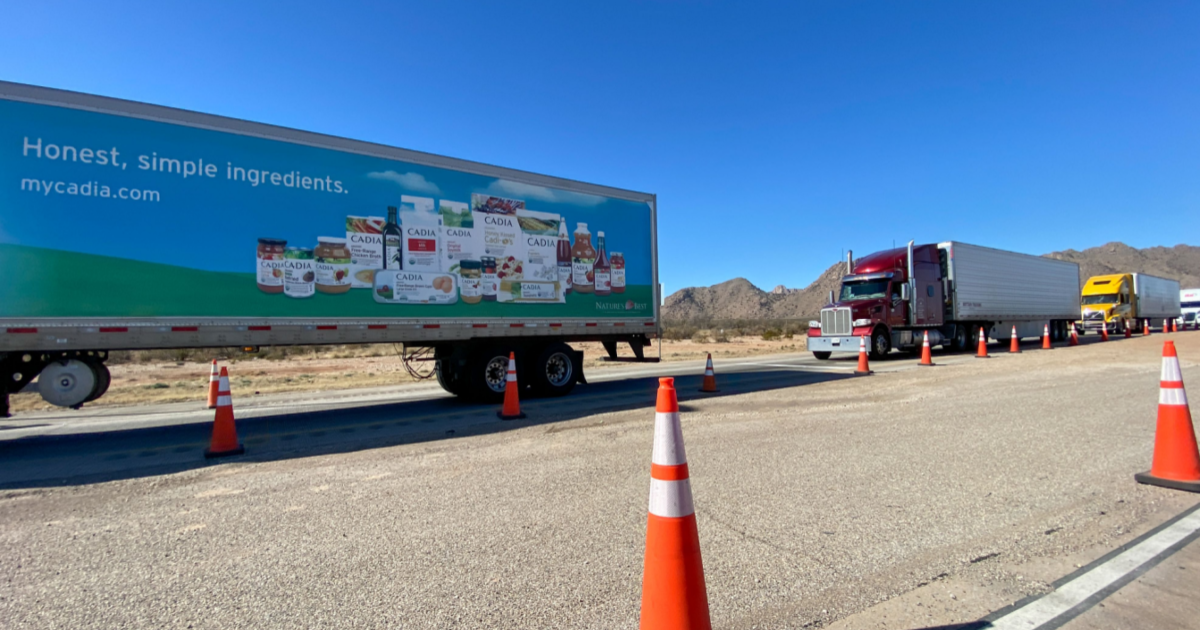 After a human trafficking operation disguised a tractor-trailer to mirror a reputable freight hauler, causing the deaths of more than 50 migrants, Texas Gov. Greg Abbot is re-instituting inspections at the U.S. Southern border.
"Today, I'm announcing Texas is going to add additional truck checkpoints. (The Department of Public Safety) will create and implement the checkpoint strategy beginning immediately. They will begin targeting trucks like the one that was used when those people perished," Gov. Abbott reportedly said.
Felipe Betancourt Jr., co-owner of Betancourt Trucking and Harvesting in Alamo, Texas, indicated the truck possessed U.S. Department of Transportation numbers identical to one in his fleet. Betancourt quickly went on the record stating the human trafficking truck was not from his company.
"We are not linked at all to that truck," Betancourt reportedly said. "We don't know who owns that vehicle."
The Texas governor made national headlines after implementing a stringent border inspection policy that resulted in miles of idling trucks during the spring. Importers and grocery stores sustained supply chain disruptions as refrigeration trucks ran low on fuel and produce spoiled. Gov. Abbott's policy was directed at the White House after Pres. Joe Biden reportedly refused to crack down on illegal immigration. Now the inspections will be directed at saving human lives and pushing back on cartels and coyotes who prey on sometimes desperate Central Americans.
"Additional strike teams will be deployed to high traffic crossing areas as needed," Gov. Abbott reportedly stated. "The Texas Military Department will be deploying more razor wire along the Rio Grande, adding more miles of fencing and barriers on state and local property, and deploying additional boat teams."
The Texas Department of Public Safety confirmed its plans to deploy additional resources to inspect any and all vehicles deemed a threat. That could be a tall order, given cartels are mimicking the appearance of credible freight carriers.
"Inspections can be a powerful deterrent against cartels smuggling drugs and humans," Department of Public Safety spokesman Travis Considine reportedly said.
An estimated 6,000 to 6,800 trucks cross from Mexico into Texas at the Laredo port of entry daily. Truckers should anticipate delays as heightened inspections slow the border-crossing process.
Sources
https://www.cnn.com/2022/06/27/us/san-antonio-migrants-found-truck/index.html
https://www.dallasnews.com/news/politics/2022/06/29/texas-gov-abbott-orders-truck-inspections-at-border-after-53-migrants-die-in-semi/