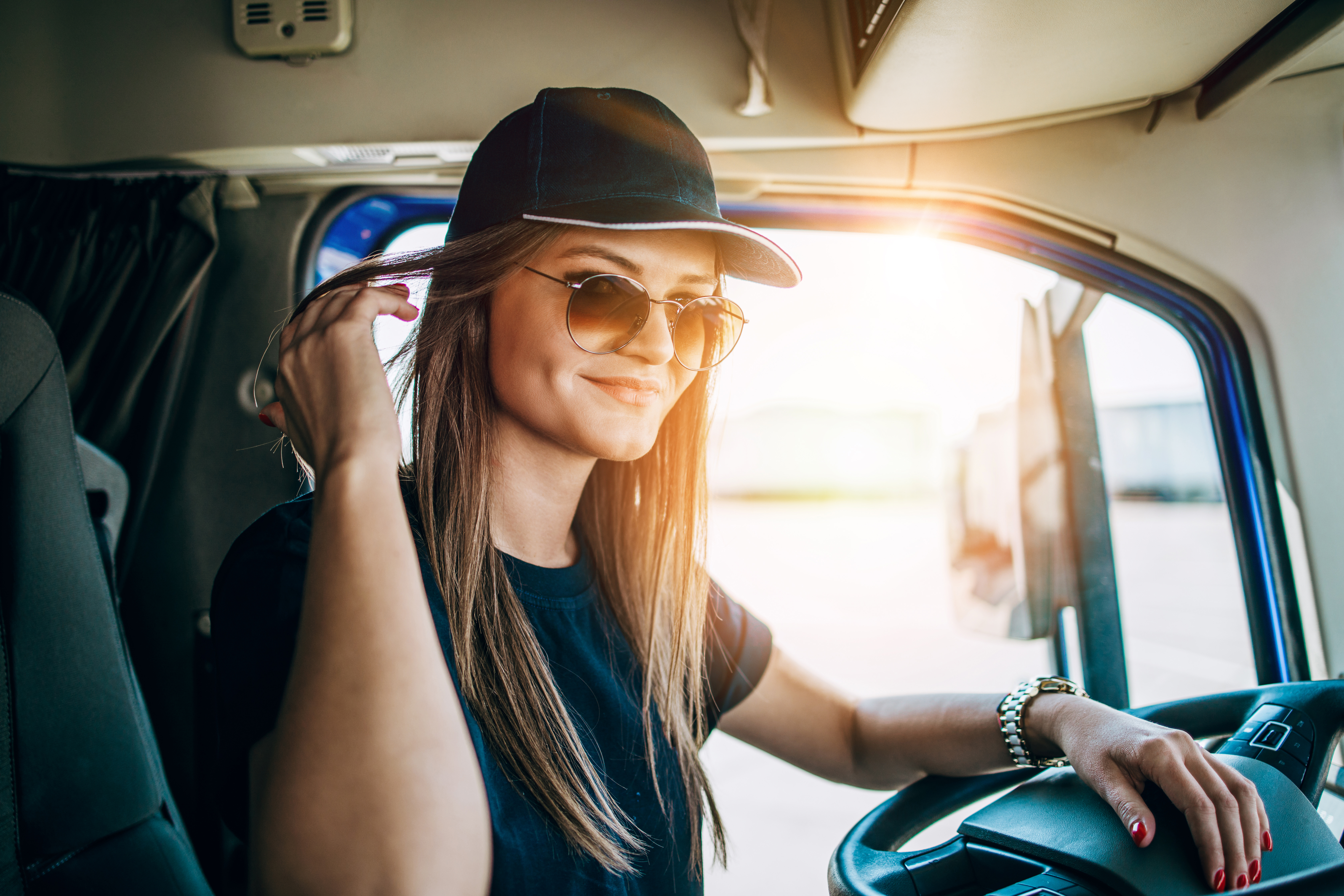 The Women In Trucking Association recently announced its sixth annual list of Top Women to Watch in Transportation, in conjunction with the editorial staff of its publication, Redefining the Road. The more than 80 women chosen for this year's honor have made significant contributions to the freight transportation industry and the promotion of gender diversity.
"Countless women in transportation are making significant strides in their careers while having a positive impact on their company's success," Jennifer Hedrick, WIT president and CEO, reportedly said. "As part of WIT's mission to recognize the achievements of individuals, for the past six years, our official magazine Redefining the Road has used this recognition program to acknowledge the accomplishments of impressive female professionals who work in our industry."
The number of women commercial motor vehicle drivers has risen to upwards of 15 percent, according to some reports. Less than 20 years ago female truckers comprised less than half that number. The occupations held by the women to watch in 2023 include corporate management (23 percent), operations/safety (36 percent), human resources/talent management (8 percent), sales/marketing (20 percent), engineering/product development (8 percent) and 5 percent are professional drivers. A short list of the industry leaders includes the following.
Marcela Barreiro: President & CEO, Daimler Truck Mexico
Genevieve Bekkerus: Director of marketing, Kenworth Truck Co.
Joanna Buttler: Head of global autonomous technology, Daimler Truck AG
Endrea Davisson: Professional driver, CFI
Donna Deyo: Vice president operations, PACCAR Winch
Vontyna Durham: President, Xcelente Trucking & Logistics
Angela Eliacostas: President & founder, AGT Global Logistics
Margaret Kennie: Lead driver, Bob's Discount Furniture
Samka Keranovic: Vice president & COO, U.S. Truck Driver Training School
Ashley Kordish: CEO, Ralph Moyle, Inc.
Tori Longan: Senior director of sales, J.B. Hunt
Samantha McCartt: Executive director of commercial supply chain, Bridgestone Americas
Claire Mules: President, Assurance Resources, Inc. (ARI)
Kelly Parish: Director of technologies, Yellow
Esther Parsons: Road driver, Yellow
Rachael Partridge: Transportation safety and compliance analyst, Gordon Food Service
Emily Soloby: Founder & CEO, Juno Jones
Erin Van Zeeland: Chief commercial officer & group senior vice president/general manager, logistics, Schneider
Azra Walter: Director of safety, Artur Express, Inc.
Brooke Weeks: Senior manager II, fleet sustainability engineering, Walmart
"We were thoroughly impressed this year with the sheer number of nominations we received for highly qualified and outstanding women who have excelled in a male-populated industry," Brian Everett, publisher of Redefining the Road reportedly said.
For a complete list, visit Women in Trucking.
Source: https://www.womenintrucking.org/press-releases/women-in-trucking-association-announces-2023-top-women-to-watch-in-transportation