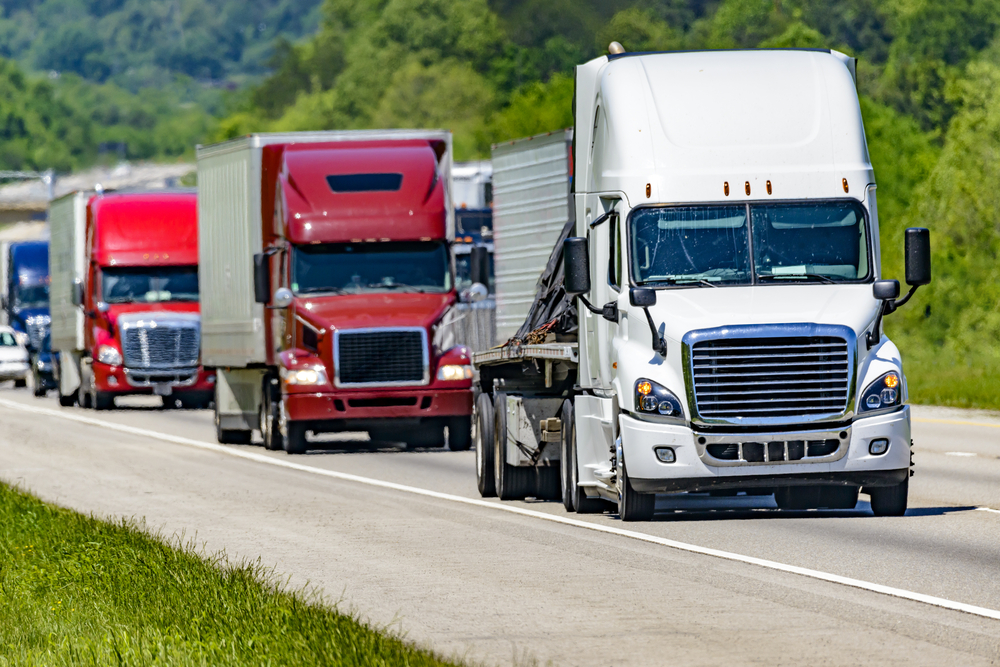 Truckers orchestrated a "slow roll" protest on I-465 near Indianapolis to draw attention to the plummeted spot freight rates. Declining spot rates have been linked to an avalanche of small freight-hauling operations cashing in their chips, or leasing rigs to larger operations.
The recent slow roll was reportedly led by the Indiana Diverse Truckers Association between EB I-70 and Pendleton Pike. Local media indicated that association member Sid Mahant organized the protest as part of a larger — perhaps national movement — designed to make industry and political leaders aware of a fundamental lack of transparency surrounding the drop in freight rates.
The effort has mostly come from the Indian-/Punjabi-American community. Hoping to shine a spotlight on the issue, the grassroots protests are primarily driven by a small group who hail from Indiana and California. Rates have plummeted from July of 2022 to May 2023. Flatbed rates declined from an estimated $3.43 to $2.59. Reefer rates dropped from $2.91 to $2.22, and dry van rates fell from $2.51 to $1.83. Some owner-operators have complained they are being offered freight rates of less than $1.
The recent slow roll protest is not the first of its kind. In recent years, truckers have employed the traffic bottlenecking strategy to highlight other industry grievances. In 2019, truckers deployed a slow roll protest near Chicago after changes to hours-of-service regulations, an electronic logging device mandate, and low freight rates drew their ire.
"We cannot do anything without putting it into that electronic logger," Black Smoke Matters organizer Lori Franklin reportedly said. "Our days are numbered. We have to keep track of the clock, then when you do need a place to park there is nowhere to park because everybody is parking at the same time."
Little has been done by the federal government to cure the lack of safe overnight parking. Franklin's Florida counterpart, Janet Sanchez, owner of Lemsi Trucking, dispatched seven trucks to join the slow roll at the time over low rates.
"We are dealing with brokers and the spot market rates are horrible right now," Sanchez reportedly said. "There is a lot of freight to be moved and they need trucks, so maybe this will serve as a wake-up call when there is a shortage of trucks."
Four years later, truckers are again slow rolling highways over the same issue.
Sources:
https://www.wishtv.com/news/local-news/trucker-protest-slowing-traffic-on-i-465/
https://abc7chicago.com/slow-roll-protest-truck-chicago/5244662/
https://www.yahoo.com/now/black-smoke-matters-protest-continues-171844256.html