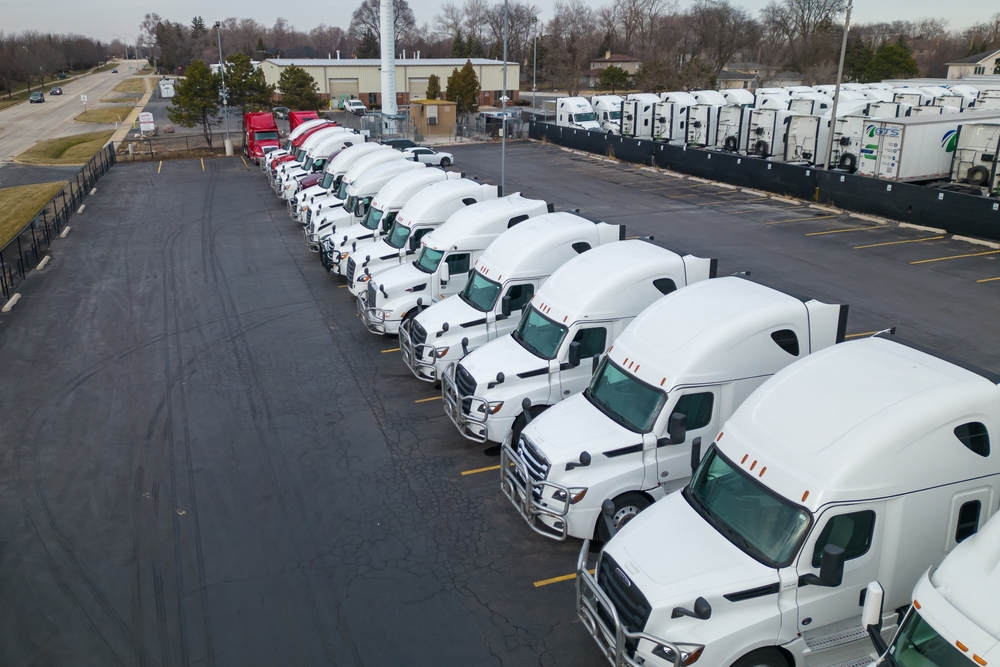 Estes Express Lines has made its intentions clear that it plans to exponentially expand its freight hauling footprint.
Based in Richmond, Virginia, the family-owned and operated outfit grew from a local carrier founded in 1931 to one of the country's largest. Led by CEO Robey W. Estes Jr and his son, COO Webb Estes, the organization recently made national news by getting into a bidding war for the 170 terminals of bankrupt Yellow trucking. After Yellow received a better offer, Estes recently upped its $1.3 billion bid to $1.525 billion.
"We believe our proposed transaction is mutually beneficial to both Estes and the Yellow bankruptcy estate," according to an Estes statement.
The offer has been well-received by Yellow bankruptcy officials and outpaces offers made by less-than-truckload (LTL) rival Old Dominion Freight Line. According to reports, the $1.525 billion may exceed the actual real estate value of the terminals. While national media coverage focuses on the tragic closure of Yellow and the bidding process, Estes is adding other assets to its national operations.
Showing a determination to add to its network of more than 240 terminals, 6,700 tractors, 30,000 trailers, and 20,000 employees, the largest privately owned LTL operation is making a series of aggressive moves. Estes Forwarding Worldwide (EFW), a Minnesota subsidiary wholly owned by the Richmond LTL corporation, recently acquired Superior Brokerage Services. The latter company primarily focuses on the U.S. customs niche, specializing in international and domestic freight transportation.
"We are thrilled to join the Estes family and bring our expertise to EFW. While we have similar philosophies, our companies have succeeded in different areas," Superior Brokerage Services president Paul Goff reportedly stated. "Combining our strengths will enable us to better serve customers across the globe."
The deal is expected to close in October. Estes Forwarding Worldwide CEO Scott Fisher anticipates the merger will generate a combined revenue of over $850 million in the first year and more than $1 billion by 2025. The union also increases the number of employees from approximately 650 to north of 1,100. Its warehouse capacity is expected to expand from 4 million square feet to more than 7.5 million square feet. Onboarding Superior Brokerage Services also gives Estes a foothold in Asia.
"Our yearly growth has been 35 percent over the last 20 years, so we feel very good to hit that billion-dollar mark in 2025," Fisher reportedly said.
The Estes subsidiary has made four significant acquisitions, consistent with the expansion philosophy of its parent company.
Sources:
https://en.wikipedia.org/wiki/Estes_Express_Lines#cite_note-2
https://www.wsj.com/articles/trucker-estes-raises-stakes-in-bidding-war-for-yellow-properties-70d933ba
https://www.virginiabusiness.com/article/estes-trucking-subsidiary-to-buy-minn-supply-chain-co/