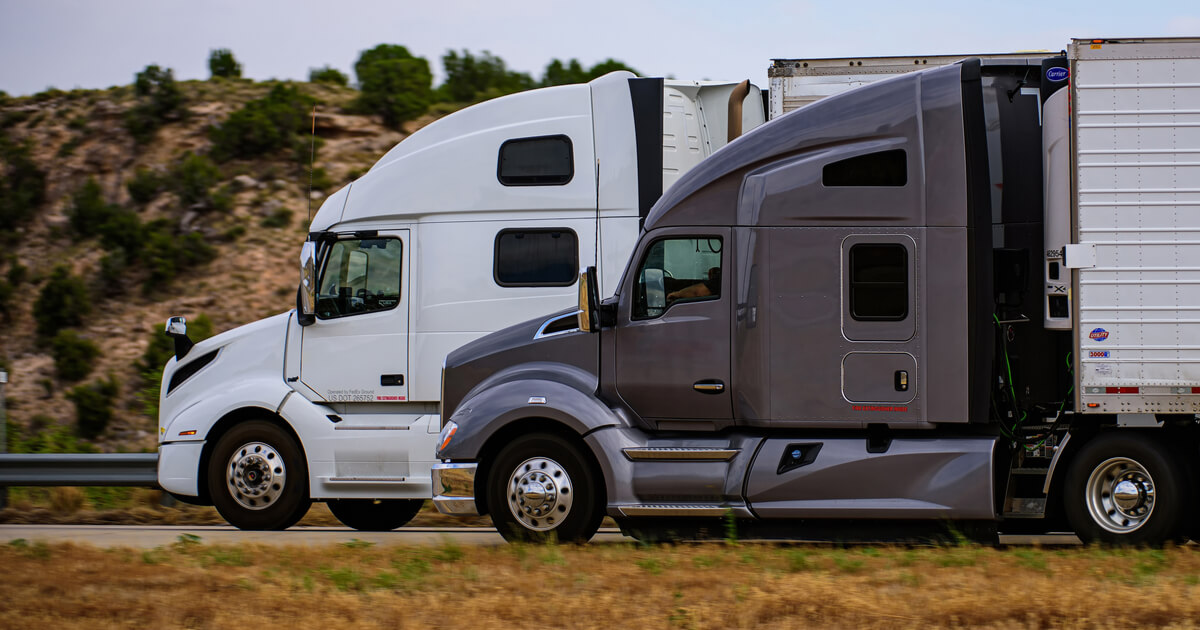 In a bid to lower emissions and improve air quality, the Vancouver Fraser Port Authority announced a ban on commercial motor vehicles manufactured before 2006, effective Sept. 15 in connection with its Rolling Truck Age Program.
"The container trucking sector plays a vital role in supporting Canada's supply chains and keeping trade moving, but we also recognize that trucks produce emissions that have potentially harmful effects on residents," Robin Silvester, president and CEO of the Vancouver Fraser Port Authority, reportedly said. "Our Rolling Truck Age Program aims to better protect communities' health by significantly reducing emissions from port-related trucking activities."
The announcement was met with immediate criticism from some trucking organizations. United Truckers Association spokesman Gagan Singh indicated the organization is weighing civil litigation to prevent hard-working men and women from being denied work from the port. Vancouver Fraser Port Authority reportedly offers truckers upwards of 30,000 single-sided moves each week. Approximately 340 Class 8 vehicles are expected to be impacted by the ban.
The move also comes at a time when diesel hovers at $8.40 per gallon ($2.22 per liter) in Canada and owner-operators are struggling with excessive fuel expenses. Truckers are faced with the choice of purchasing newer models or being excluded from the Vancouver port. Officials continue to move the truck-age needle, pushing CDL holders to replace old rigs with models that generate the lowest possible emissions.
Officials indicate the program could reduce known carcinogens such as particulate matter by 93 percent. Reductions may also include 80 percent fewer nitrogen oxides and a 2.5 percent decline in carbon dioxide, widely considered a greenhouse gas.
Port officials reportedly held two rounds of public comment and engagement with the Truck Licensing System, advocacy associations, Indigenous groups, and other stakeholders. An initial rollout planned for Feb. 1, 2022, was put on hold until the process was completed and information reviewed.
Upwards of 80 percent of the 1,800 trucks serving the port already comply with the new guidelines. More than 150 newer commercial motor vehicles have been added to the mix and some Canadian trucking organizations support the initiative.
"The B.C. Trucking Association has been a long-time advocate for the reduction of environmental impacts from the commercial road transportation sector," British Columbia Trucking Association president and CEO Dave Earle reportedly said. "We believe that the most cost-effective and least disruptive measure that the industry can take to reduce our sector's environmental impact is through accelerating fleet turnover. We applaud the Vancouver Fraser Port Authority for their Rolling Truck Age Program, an important initiative that encourages our industry to adopt cleaner, lower emission vehicles."
The British Columbia Trucking Association represents over 1,000 corporations that own or operate 15,000 commercial vehicles.
Sources:
https://globalnews.ca/news/8922981/rolling-age-truck-program-launch-september-vancouver-port/
https://www.trucknews.com/regulations/vancouver-ports-old-truck-phase-out-begins-sept-15/1003166615/
https://www.globalpetrolprices.com/Canada/diesel_prices/