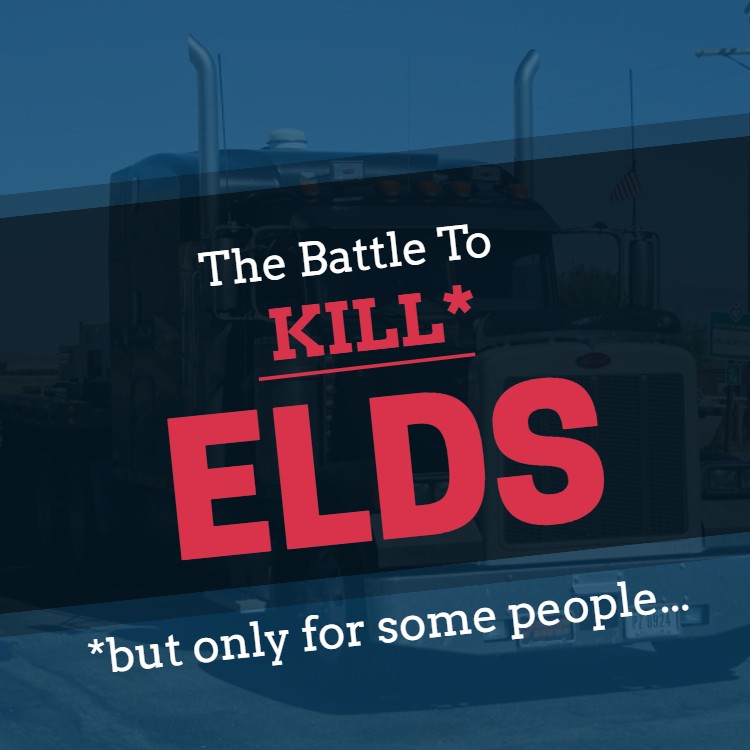 A new bill has been filed in the U.S. House that seeks to exempt small carriers and owner-operators from needing to comply with the Electronic Logging Device (ELD) mandate.
Sponsored by Reps. Collin Peterson and Greg Gianforte, the bipartisan bill is known as the Small Carrier Electronic Logging Device Exemption Act. If passed, it would exempt all trucking companies with 10 trucks of fewer from having to comply with the ELD mandate.
The bill is similar to a request made by OOIDA, but actually gives carriers even more leeway. The OOIDA request asked that carriers with under $27 million in revenue be exempted for five years. The proposed bill would exempt small carriers and owner-operators from having to comply indefinitely.
Peterson and Gianforte also introduced another ELD-focused bill on Wednesday. While agricultural haulers already enjoy a limited ELD compliance delay, the new bill would exempt them permanently.
"Electronic logging devices are another layer of unnecessary red tape that continues to tie up truckers and puts livestock and Montana livelihoods at risk," Gianforte said. "This measure is a step in the right direction as we reduce the burden this mandate places on Montana's small trucking operations, farmers, and ranchers."