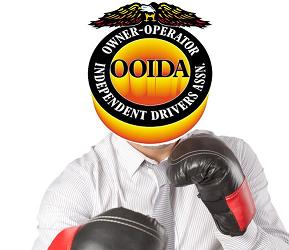 Freight brokers are in hot water with truckers right now. Protests across the country have popped up with drivers blaming brokers for low rates and accusing them of price-gouging during a national emergency. Some protestors claim that brokers are taking commissions as high as 65% on loads of emergency supplies.
Last week, the head of Transportation Intermediaries Association (TIA) posted a video to Youtube blaming carriers for low rates and saying that some critics of freight brokers are "snake oil salesmen." He also said that trucking prices are "incredibly transparent" and on average, broker margins are around 16%.
According to Overdrive, there is a little-known federal law that requires brokers to keep records of all transactions. They also need to provide that information to carriers who request it. But in most freight broker contracts there is a provision which requires a carrier to waive the rights provided by 49 CFR 371.3 – the section that allows them to request information on the load they just hauled.
The Owner-Operator Independent Drivers Association (OOIDA) has sent a letter to Congress asking them to include two provisions in the next COVID-19 relief bill:
Require brokers to immediately provide an electronic copy of each transaction record as required by 49 CFR 371.3 once the contractual service has been completed. No exceptions.
Explicitly prohibit brokers from including any provision in their contracts that requires a carrier to waive their rights to access the transaction records as required by 49 CFR 371.3.
In an email to FreightWaves, the head of TIA said that these requests for information are so rare that a member of his group has been a broker for 27 years and has never received one.
Weigh in with our poll on broker regulations here!
Source: freightwaves, overdrive, truckersreport