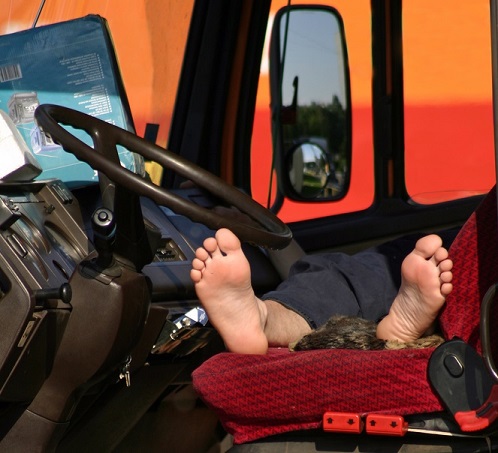 A new study from the American Transportation Research Institute claims that allowing drivers flexibility with their split sleeper schedule could result in significant savings of both time and money.
To conduct the study, the ATRI examined data from one 40-mile stretch of highway outside of Atlanta, Georgia. Depending on the time of day, travel over that stretch took drivers anywhere from around 40 minutes to around an hour and a half. The average time from 1:00am to 1:59am was 39.9 minutes, while the average time between 4:00pm and 4:59pm was an hour and 33.4 minutes.
Using that data, the ATRI constructed a model which placed a "representative driver" on the road using current HOS rules. Then the "driver" traveled across that 40-mile stretch as part of a 585-mile trip.
When the model split the day up into a more flexible split sleep schedule, the driver was able to complete the trip 45 minutes faster. The 6/4, 7/3, and 5/5 split sleep schedules all yielded superior results to the current 8/2 split.
ATRI estimates that if drivers were allowed a more flexible split sleeper schedule, they would save 2.3 million driving hours and $150 million annually. And according to the ATRI, that's an extremely conservative estimate.
The study didn't examine the safety or fatigue impact of such a change – which is a hotly debated aspect of split-sleeper reform.
"No two trips are the same; even with identical origins and destinations," says the report. "The opportunity for a driver to adapt to changing conditions and congestion levels throughout a day is critical, and could be greatly enhanced with the addition of flexible sleeper berth rules to the current HOS regulations."
Source: gobytrucknews, truckinginfo, fleetowner, ATRI