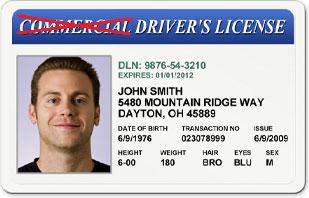 A whole lot of talk has been going on about the qualifications necessary to become a truck driver. The CDL is supposed to serve as a barrier of entry against undertrained or unsafe drivers. How effective it is at doing so is a whole separate conversation, but the point is that it's there. Well now it's been discovered that there are huge numbers of people for whom needing a CDL is no barrier at all.
CBS7 news reports that in the oilfields of West Texas, there are drivers operating commercial vehicles without having any kind of certification. In one year in the Permian Basin alone, an area of West Texas and New Mexico that's only about 75,000 square miles, 350 crashes occurred with a driver without a CDL behind the wheel. So far this year, 300 tickets have been issued to drivers without a CDL, an increase of over 100% from two years ago.
So why this sudden increase? The penalty if a non-CDL driver is caught is a class C Misdemeanor and a fine of a maximum of $500. Neither the company, nor the company owner incurs any risk by employing non-CDL drivers. Companies are realizing that they can pay drivers less if they don't have a CDL. Some companies are even covering the cost of the fines since it's still less than they'd be paying if they hired properly certified drivers.
While these aren't jobs that most CDL-holders would want, these shady companies are taking work away from trucking companies that follow the rules and employ proper truckers. Penalties for driving without a CDL should absolutely be increased, but no major change is going to come until companies who employ these untrained, uncertified, and unsafe drivers are held equally responsible.
Next Story: DOT: Marijuana is Still Illegal
Source: cbs7
Image Source: e-gears