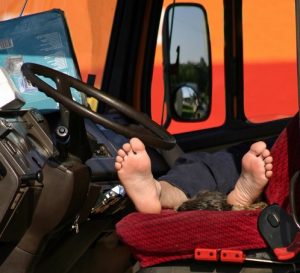 The Federal Motor Carrier Safety Administration has proposed a pilot program to get data on making trucker rest break time more flexible. The program would allow drivers to split their sleeper time into 6/4 and 5/5 in periods.
FMCSA announced the proposal on Thursday. They are looking for drivers who want to participate in a pilot program. Participants would be able to split their 10 hours of sleeper berth time into two periods.
"FMCSA continues to explore ways to provide flexibility for drivers, while maintaining safety on our roadways," said FMCSA Acting Administrator Wiley Deck. "This proposed pilot program will provide needed data and feedback for the Agency to use now and in the future. Gathering more data on split-sleeper flexibility will benefit all CMV stakeholders. We encourage everyone to review this proposal and provide their public comments."
During the pilot program, the FMCSA plans to collect data from participants. First, during a baseline period of 90 days to see how drivers are functioning under current rules. Then again while utilizing the more flexible system. Metrics include crashes, safety critical events, fatigue levels, caffeine consumption, duty status, and more.
For more information, read the FMCSA pilot proposal here.