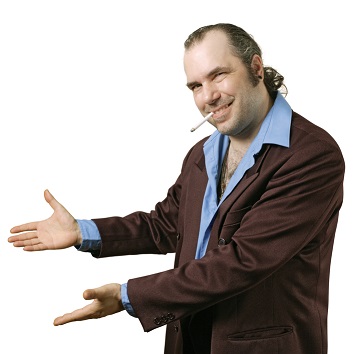 The Federal Motor Carrier Safety Administration wants to know whether or not it's a good idea to allow the same people who train new truck drivers to decide whether they've been trained well enough. They've proposed a new rule which would do just that and they're asking for comment from the public.
Currently, "third party" CDL schools are allowed to train drivers, but they're not allowed to administer the skills test to their students. This rule was put in place to prevent "pay-to-play" training and fraud.
But according to the FMCSA, this method is inconvenient and costly, so they're looking at removing the requirement and letting trainers test their own students. The FMCSA says that they think they can eliminate this regulation "without negatively impacting safety."
Even with current safeguards in place, so-called 'CDL mills' churn out barely-trained drivers, some of whom bribe their way past the skills test portion. Just this month, the FBI arrested and charged two Texas Department of Public Services employees with handing out over 200 CDLs in exchange for bribes. Some critics of the FMCSA's proposed rule say that it would make it that much easier to secure a CDL in exchange for a bribe without having passed or even taken the skills portion of the exam.
Large carrier organizations including the American Trucking Association have spoken in favor of the proposed rule.
"ATA is encouraged that FMCSA is looking for opportunities to make it easier for individuals to obtain their commercial driver's license," said ATA spokesman Sean McNally according to TransportTopics. "We believe that the process should be as frictionless and easy to navigate as possible so as to encourage more people to get their CDL."
You can read the proposed rule and comment on it on the Federal Register website.
Source: truckersreport, overdrive, FMCSA, overdrive, mysanantonio, ttnews