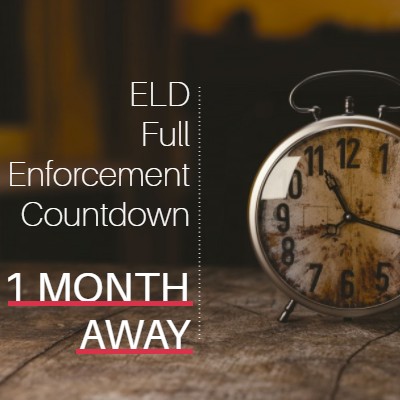 Despite the ongoing fight in the industry about Electronic Logging Devices and their future, the Commercial Vehicle Safety Alliance says that the full enforcement date will remain the same. Which means that come April 1st, anyone not in compliance with the ELD rule could find themselves placed out of service.
Ever since December 18th, the CVSA has taken a "soft enforcement" stance on the ELD rule to give drivers and enforcement officers time to get used to the new regulation. On April 1st however, that safety net will go away entirely.
At a conference last week, the director of CVSA's roadside inspections program, Kerri Wirachowsky, confirmed that the hard compliance date will go forward as planned.
There are still several companies and whole segments of the industry who have exemptions or delays from the ELD mandate. Everyone else however can be fined, receive points against their safety rating, and be placed out of service for violating the mandate.
You can make sure you're compliant by checking out the requirements on the FMCSA website here.
Source: fmcsa, truckinginfo, truckersreport, truckersreport, truckersreport, truckersreport