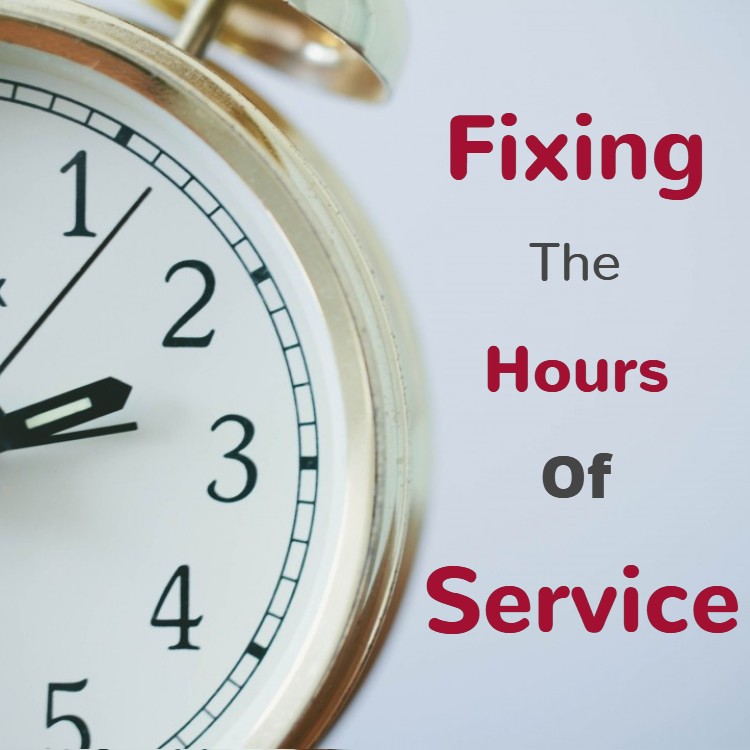 FMCSA Acting Administrator Jim Mullen announced via Twitter that a final Hours of Service (HOS) reform rule has been sent to the White House for approval. Though the details of the rule are still unknown, Mullen says that the goal has been to increase safety on roads and increase flexibility for drivers.
The tweet was sent out after Mullen's address to the Truckload Carriers Association (TCA) at their annual convention. There Mullen told assembled carrier representatives that the final rule had been submitted on March 2nd to the White House's Office of Management and Budget (OMB) for review.
"I am pleased to announce that FMCSA has sent a final rule to OMB for review," said Mullen. "While I can't go into the specifics, know that the goal has been to improve safety for all drivers and to increase flexibility for CDL drivers."
A proposed HOS reform rule was submitted into the Federal Register for public comment back in August of 2019. In the rule, FMCSA proposed changes including getting rid of the mandatory 30-minute rest break, allowing 8/2 or 7/3 sleeper splits, and instituting an on-duty "pause button." Over 8,000 comments were submitted.
After the proposed rule was published, then Administrator Ray Martinez promised a fast-tracked rulemaking process. It looks like Mullen is hoping to make good on that promise after the delay following Martinez's unexpected exit.
"At this current stage, OMB will review FMCSA's final rule proposal, followed by a series of dialogues between OMB and FMCSA," said ATA's vice president of safety policy told Transport Topics. "As far as a timeline for the official release of the final rule, it's speculative at this point, but this movement is a promising indicator that we could see a final rule published by FMCSA in the early part of 2020."
Source: ttnews, overdrive, fleetowner, truckinginfo, truckersreport, truckersreport