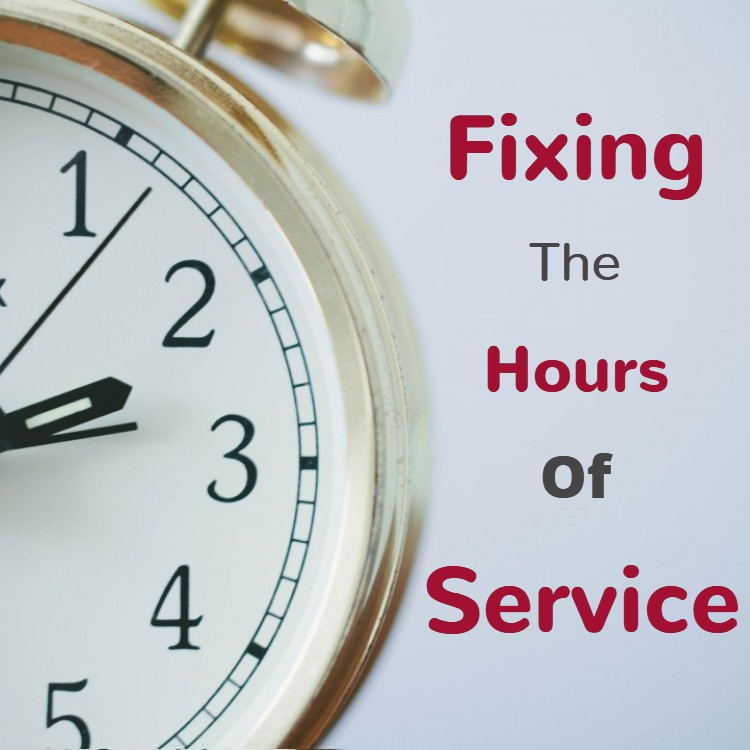 Speaking during an industry conference in Los Vegas this past week, an FMCSA official shared the agency's thinking about what would make a good Hours of Service (HOS) rule. According to this official, "a rule that makes everybody a little unhappy is probably the best."
The HOS reform rule is still far from the finish line. Despite promising a speedy rulemaking timeline, HOS reform seems to have been taken off of the fast track. Its momentum seems to have stalled even further with the surprise resignation of FMCSA Administrator Ray Martinez.
With Martinez gone, it fell to FMCSA acting associate administrator Joe DeLorenzo to speak to the administration's "top priorities" at the Omnitracs Outlook user conference this past week. He declined to offer any timeline as to when next steps on the rule would be taken, but did say that the FMCSA is still busy working through the public comments it received on its proposed rule which was published back in August of 2019.
"The way the rulemaking process works at this point, we plow through the comments and then make a determination of what changes there will be," DeLorenzo explained according to Heavy Duty Trucking. "The goal with this rule is to provide some flexibility. I think we are well on the way to doing that."
DeLorenzo said that while the task of designing an HOS rule that achieves that level of flexibility will be tough, he thinks "a rule that makes everybody a little unhappy is probably the best."
Going off the over 8,000 comments that were submitted last year, it seems the FMCSA will have to fix quite a bit to get the needle back to just 'a little unhappy.'
Source: truckinginfo, fleetowner, truckersreport