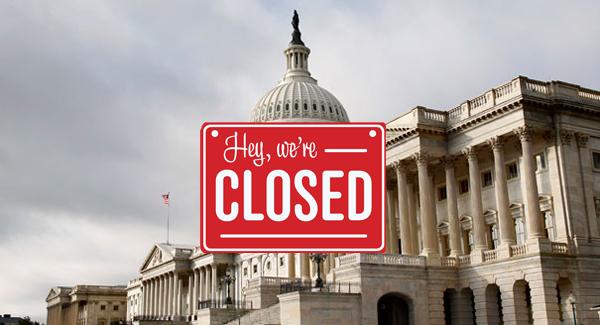 On Monday the United States Senate rejected a budget proposal put forth by Congress, prompting the first government shutdown since 1996. Over 800,000 "non-essential" government workers have been told not to come to work, though currently there are still some 2.5 million workers still reporting for work. That number may change in the coming days and weeks if a budget isn't passed and the government revived. Here's the impact the government shutdown will have on the trucking industry.
According to an article published on OverdriveOnline, 18,481 DOT employees have already been furloughed. This still leaves 36,987 employees regular hours, but it is not known what sort of backlog or work shortage will result from the absence of a third of all the DOT's employees.
The FMCSA meanwhile has stated that their operations will continue as normal. None of their 1,102 employees have been placed on furlough. According to the DOT, the FMCSA has "sufficient balances of liquidating cash to operate for a limited period during a lapse of annual appropriations." If the shut-down lasts for longer than the "limited period" however, we may see FMCSA employees taking unpaid vacations like other government employees.
Congress and the Senate have until October 17th to come up with a budget or the United States Government will go into default for the first time ever.
Meanwhile, while it may seem like a long way off yet, Congress must pass the highway transportation funding bill to replace the MAP-21 bill within the next 365 days or repairs, maintenance, and new construction on highways will come to a screeching halt.
Next Story: DAC Company Did Background Check on Naval Yard Shooter
Source: overdrive, fleetowner, cnn
Image Source: Indiancountry