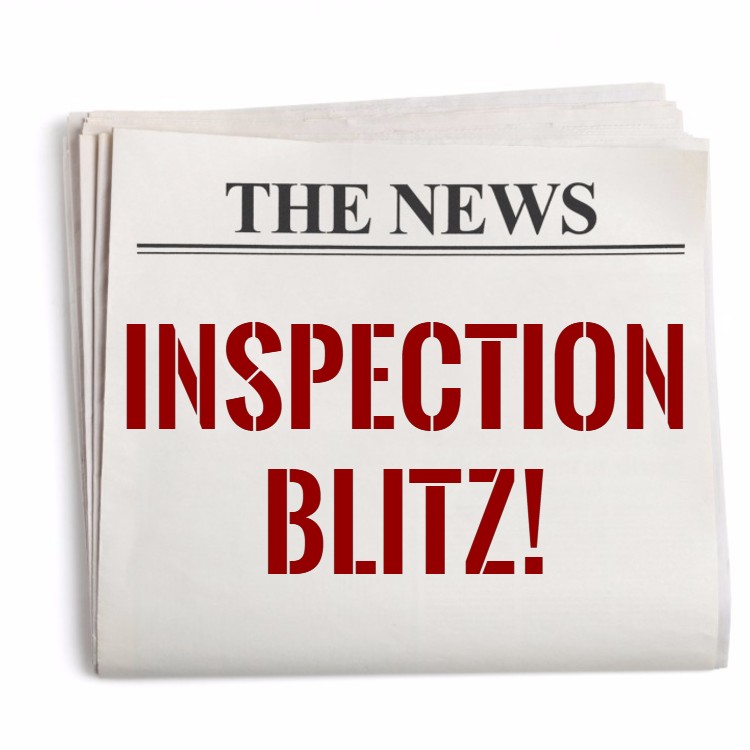 The largest truck inspection blitz in the world is on the horizon. International Roadcheck will take place from June 4th through June 6th.
International Roadcheck is a 72-hour inspection blitz on commercial motor vehicles. Inspectors all across North America perform tens of thousands of roadside inspections and place a significant number of trucks and drivers out of service.
During Roadcheck 2018, enforcement personnel conducted 67,703 inspections. As a result of those inspections, 11,910 vehicles and 2,666 drivers were hit with OOS orders. That's a 21.6% vehicle OOS rate and a 3.9% driver OOS rate.
While the vast majority of Roadcheck inspections are standard Level I inspections, every year the Commercial Vehicle Safety Alliance (CVSA) designates an additional safety aspect for inspectors to focus on. According to a press release issued by the CVSA, this year's focus will be on steering and suspension systems.
"Steering and suspension are safety critical systems for any commercial motor vehicle," said CVSA President Chief Jay Thompson of the Arkansas Highway Police. "Not only do they support the heavy loads carried by trucks and buses, but they also help maintain stability and control under acceleration and braking, keeping the vehicle safely on the road."
Roadcheck will begin on June 4th and last for 72-hours through June 6th. During that time, the CVSA expects to inspect an average of around 17 trucks and buses every minute.
Source: CVSA, CVSA, fleetowner, overdrive