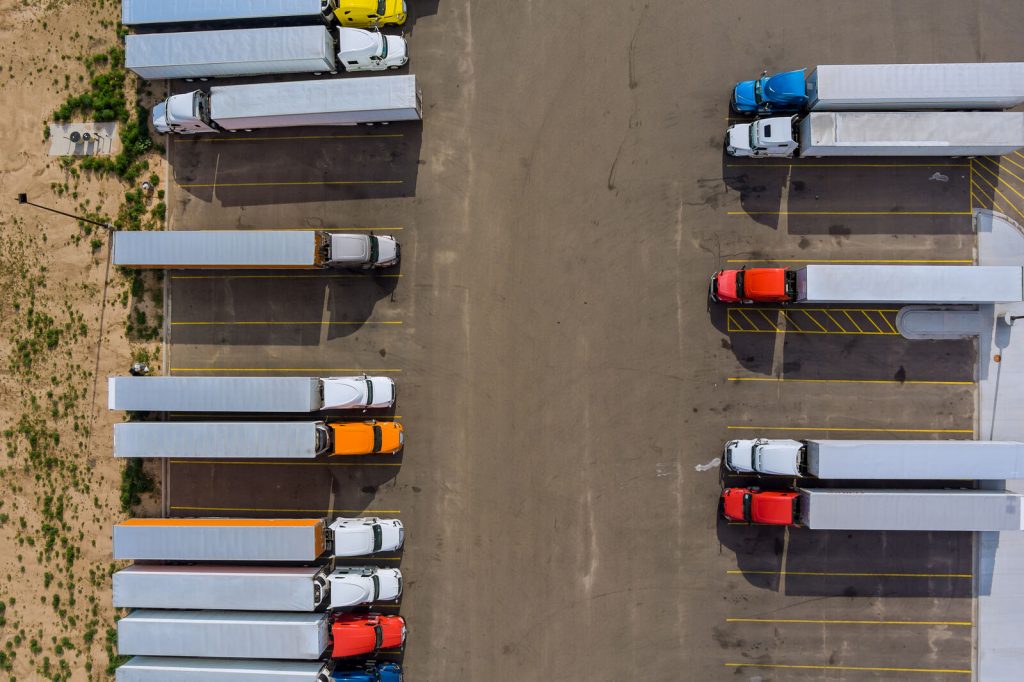 Nikola unveiled their zero-emissions hydrogen-powered truck, the Nikola Tre, claiming to have solved the 'chicken and egg' problem of fueling infrastructure. At an event, they announced their new global brand, Hyla, and plan to break ground this year on their first hydrogen hub in Buckeye, Arizona.
Nikola Tre FCEV – New Energy Trucking Models
Meet the Nikola Tre FCEV: hitting the market later this year with a 500-mile range, weight savings, 20-min fueling time, 536 hp and 12,500 lb-ft of torque, advanced multi-stage regenerative braking system, two high-resolution screens, software architecture, speed limiting, driver assignments, onboard/remote diagnostics, and a mobile app. Alpha models have been tested by Anheuser Busch, Walmart, Biagi Bros., and TTSI, with Biagi Bros. to take delivery of 15 FCEV trucks in Q4 2023, doing over 100,000 miles/year.
Bruce Kurtt, senior vice president, sales and commercial operations, addressed questions his sales team gets about acquiring a Nikola FCEV:
Cost? "It's going to cost a little more than a diesel truck."
Fuel prices? "Guaranteed price for an extended period of time, rather than the rapid fluctuations of diesel prices."
Maintenance? "Less maintenance."
Warranty? "Covers all new components and systems."
Safety? "Did far more testing than required."
Financing? "We can do that. Incentives, we can do that."
Fuel Access Through Hydrogen Hubs
Under the Hyla brand, Nikola is developing access of up to 300 metric-tons per day (TPD) of hydrogen, supported by its previously announced projects in
Buckeye, Arizona (up to 150 TPD)
Plug Power (multi-region offtake agreement of up to 125 TPD)
Terre Haute, Indiana (Wabash Valley Resources – 50 TPD)
Crossfield, Alberta, Canada (TC Energy – 60 TPD)
Clinton County, Pennsylvania (KeyState – 100 TPD)

.
The Phoenix Hydrogen Hub is expected to be built in phases, starting with 30 metric-tons in the first phase; ground-breaking this year, and completion of first phase in the second half of 2024. If a small fleet of 15 trucks use 1.5 tons/day, it would replace 700 gallons of diesel and cut 2.4 metric tons of carbon emissions.
Hyla's mission is to secure and distribute clean hydrogen at competitive prices. To achieve this, they aim to have 60 hydrogen stations in place by 2026, with 3 in California. Additionally, they have unveiled a mobile fueler solution to serve FCEV customers, allowing them to get hydrogen and these trucks on the road by 2023.
Steve Girsky opened the event with a story: "When I joined GM in 2009, their response to Tesla was 'It's a bunch of laptop batteries, don't worry about it.' This gave Tesla a 10-year head start, while traditional truck companies gave lip service to zero-emissions transportation and Nikola acted to change the world."
Sources:https://www.truckinginfo.com/10191186/nikola-the-time-for-hydrogen-is-right-now