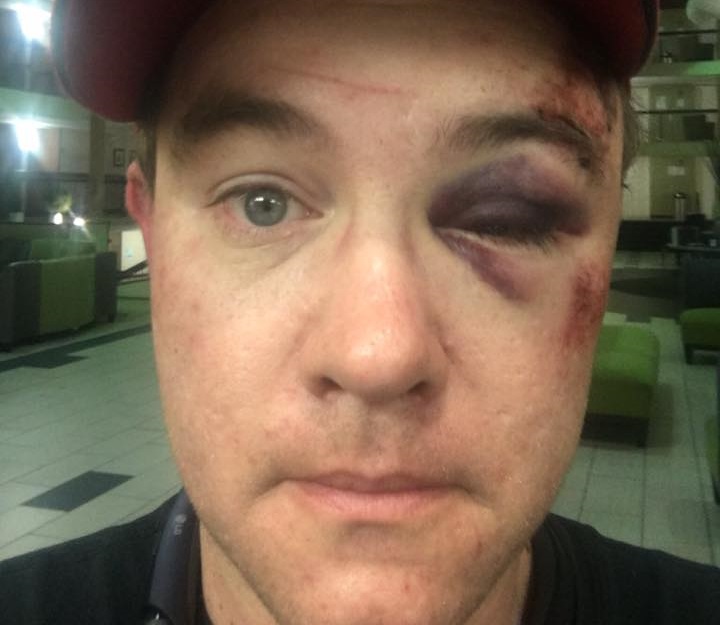 The story of a husband and wife team getting detained and attacked by security guards at a shipping facility got lots of attention when it went down in late December of 2018. At the time, the trucker involved was charged with assault despite video evidence showing he and his wife being attacked by multiple guards. Now, Charlie Kirker, the trucker involved, has updated us that he beat the charges against him and is still fighting back!
Back in 2018, Clinton and Shannon Kirker were picking up a load from a shipper when they were involved in a physical altercation with multiple security guards. The couple was there to pick up what they believed to be a load of produce from Metro Foods. When the guards asked them to get out of the truck so they could inspect the vehicle, things got tense. Kirker and his wife decided to leave without picking up the load, but the security guards physically stopped them. The load was actually high-value pharmaceuticals from Metro Logics including vaccines for the CDC.

What followed was the subject of two lawsuits. Kirker was charged with assault for allegedly pushing the guard (around the 5 minute mark in the video above). That charge was downgraded to Disorderly Conduct – Interfering with a Business. Kirker was found guilty of that charge in January 2019. But in a surprising turn of events, at Kirker's appeal, the prosecutor offered to dismiss the charges against him.
Kirker wrote an update in the comments of the TruckersReport article on the incident, posting a note saying "Thank you to all those that supported me through all this."
While Kirker is now 100% in the clear legally, he and his wife are still pursuing an ongoing case against shipper Metro Foods and security company Paragon Systems. According to Transportation Nation, the Kirkers are alleging "libel, slander, malicious prosecution, assault, battery, and theft of property."
Source: transportationnation, truckersreport