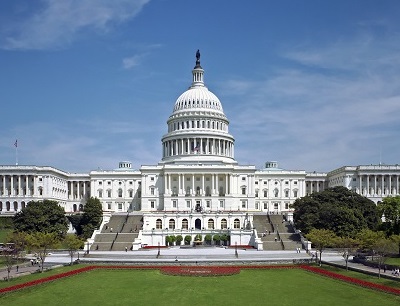 When a new administration enters the White House, there is usually a 'pause' put on any recently-passed federal regulations. These regulations that slip in just under the wire are often subjected to additional scrutiny from Congress and the White House. In addition, the DOT is also re-examining several other high-profile regulatory issues in trucking.
Under-21 Truckers Driving In Interstate Commerce
Since the proposed pilot program is still in the planning stages, progress has likely been halted already. It has been in the works in one form or another for years. It has been pushed not only by the American Trucking Association and large carriers, but also powerful groups like the agricultural lobby. Under-21 interstate driving reform has been strongly opposed by safety groups and driver advocacy groups including OOIDA.
Newly confirmed DOT Secretary Pete Buttigieg has so far taken a neutral tone on the issue, adopting a more wait-and-see approach.
Independent Contractor Status
This federal guidance came from the Department of Labor, not the DOT. But the independent contractor/employee debate has huge implications for truck drivers. A huge number of truck driver pay lawsuits use employee protection laws to argue for their rights. If a company can successfully categorize a worker – including truckers – as an independent contractor, that person loses access to a huge number of rights afforded to employees designed to protect their health, pay, safety, and more.
The debate on this issue was fairly cleanly split down party lines. Republican members of Congress supported the "pro-business" approach, while Democrats largely supported the "worker's rights" line of thinking. With Democrats in control of the White House and both chambers of Congress, it is likely that this DOL policy will get a closer look.
HOS Flexibility: The Three Hour "Pause"
FMCSA put a pilot program in place that would allow for a 3-hour "pause" button to be pushed on a trucker's 14-hour clock. This is intended to give truckers the flexibility they need to take breaks when they need one without running out of hours on their on-duty clock.
Similar regulations have been opposed in the past by ATA. Driver advocacy groups are in support of the pilot program and the change that it represents.
While the DOT has not commented specifically on this regulation, it is likely that the pilot program will be allowed to proceed.
Electronic Logging Devices
ELDs don't fall within the automatic review window. But despite that, the new administration has said they will examine how they have impacted truckers' lives.
"I commit to taking a hard look at the hours-of-service regulations and how such regulations intersect with the varied complexities of truckers' daily work, including those who transport time-sensitive cargo such as livestock and agricultural commodities," wrote Secretary Buttigieg in a response to questions from Senators.
The question clearly includes "agricultural commodity and livestock haulers," as does the response. This isn't surprising given the ag industry's incredibly powerful lobbying presence which has earned them a break from regulations including many aspects of the HOS rules.
Speed Limiters
Speed limiters have been pushed for by the ATA for some time now. This is one of those topics which seems obvious to those not in the industry. But while capping a truck's top speed might sound like it reduces crashes, in reality it comes with a huge number of safety concerns.
"I commit to advancing the integration of technology that improves the safety of all road users, potentially including technologies such as speed limiters for commercial motor vehicles," wrote Buttigieg. "[We will] work closely with safety advocates and industry stakeholders to achieve the critical safety goal of reducing fatalities due to speeding."
Source: fleetowner, ttnews, DOT