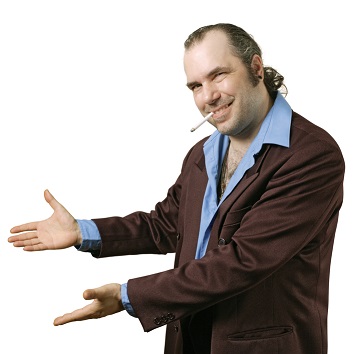 There has been a protest in the capitol for weeks. Truck drivers have been bringing attention to what they claim are predatory practices by freight brokers. President Trump has taken notice of the issue, and his chief of staff has even taken an in-person meeting with some of the protestors. But comments made by the acting head of the FMCSA suggest that the actions that regulators may take – if any – aren't likely to get here faster than any previous years-long regulatory changes.
Jim Mullen, Acting Administrator of the Federal Motor Carrier Safety Administration (FMCSA), spoke to attendees of a webinar hosted by the Intermodal Association of North America (IANA) on Thursday when the broker issue came up.
"It's a hot topic now – there were protesters here in D.C., and the President has spoken on some of these issues," Mullen said according to FreightWaves.
But despite the "vast number of complaints" that the FMCSA has received, Mullen claims that they don't have even one complaint where the broker hadn't first received permission to do exactly what they did.
There is actually a federal law which requires brokers to disclose how much they make upon request. 49 CFR 371.3 allows carriers or drivers to request all information on the load they just hauled, including how much the broker was paid by the shipper. With that information, a trucker or carrier could see how much of the fee is being kept by the middleman instead of being paid to the driver. It would also prevent the double-brokering of loads.
Brokers get around this little-known provision by including in contracts that the carrier agrees to waive the rights provided by 371.3. In fact, in a poll TruckersReport conducted of drivers recently, over half of respondents weren't even aware that such a federal regulation existed.
"We don't have a specific complaint that a broker failed to abide by 371.3, in a situation in which the motor carrier hadn't waived, contractually, the ability to get that financial data that the regulation encompasses," said Mullen.
FMCSA recently received a request from the Owner-Operator Independent Drivers Association (OOIDA) asking that they start actually enforcing laws like 371.3, and prevent brokers from asking carriers to waive their rights.
"Brokers have been deliberately skirting federal transparency regulations for decades," said OOIDA President and CEO Todd Spencer. "We certainly don't think exempting yourself from federal regulations is legal, but this is precisely what is happening. It has to stop."
It doesn't look like FMCSA will be taking action any time soon though. Mullen told the webinar attendees that there is a question over whether they even have the authority to enforce the broker law. And even if they do, they'll likely be going through the process of submitting an Advanced Notice of Public Rulemaking (ANPRM), a Notice of Public Rulemaking (NPRM), gathering comments on the NPRM, submitting the rule for approval, publishing the rule, then finally enforcing the rule.
For reference, the HOS reform rule – which was put on a "fast track" and has been touted by the FMCSA as a successful and speedy rollout – was first announced two years ago. It won't go into effect until September.
Source: freightwaves, truckersreport, truckersreport, truckersreport